At Neumark, our comprehensive approach to thoracic medicine is founded on a framework that expertly considers all aspects of a patient's condition in order to achieve the best possible outcome, enhance patient wellbeing, and improve the overall patient experience. Led by Dr Harish Mithiran, our private clinic consistently provides best-in-class treatment for our patients.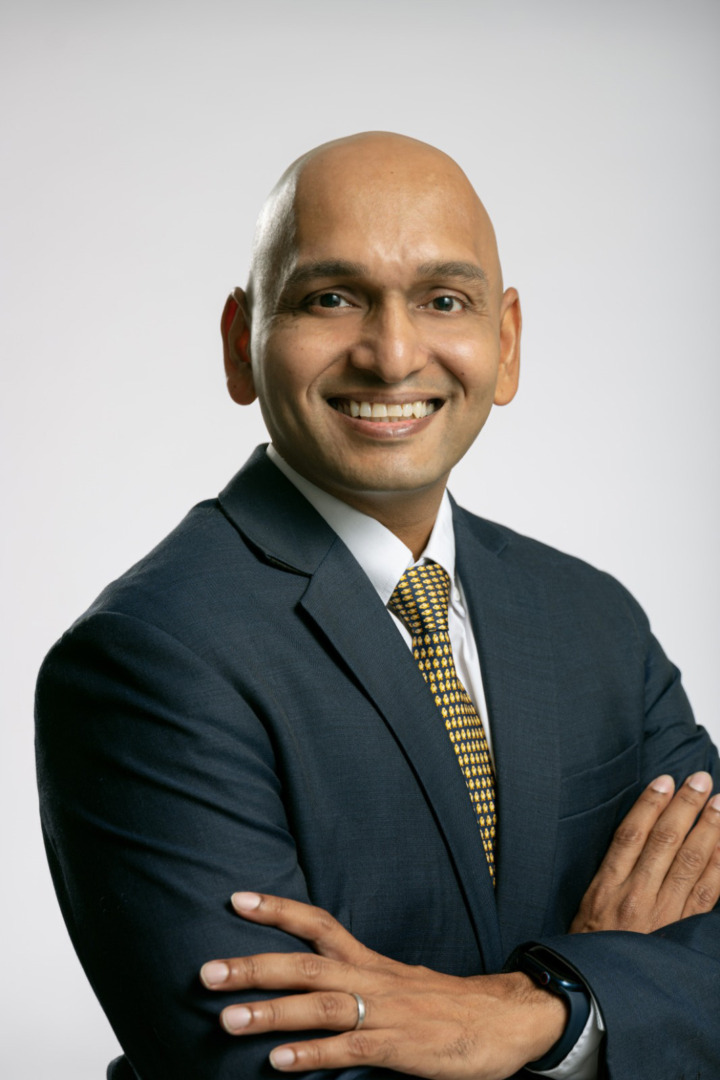 MBBS, MRCSEd, FRCSEd(CTs) MFSTEd, FAMS
Dr Harish Mithiran is a senior consultant thoracic surgeon at Gleneagles Hospital, Singapore.
He completed his medical school in 2004 and after completing his basic surgical training, he joined National University Hospital Singapore in 2009 where he began this training in cardiothoracic surgery.
A specialist since 2014 and focusing in the field of thoracic surgery, he has performed over 2500 thoracic surgery operations. As a forward-thinking surgeon, Dr Harish performs many new lung surgery techniques including Uniportal Video-Assisted Thoracic Surgery (U-VATS), Robotic Assisted Thoracic Surgery (RATS), lung localisation techniques and navigational bronchoscopy. Dr Harish was the Associate Program Director for the Cardiothoracic Residency program from 2015 to 2021 and has always been passionate about training the next generation of Asian cardiothoracic surgeons.
A key opinion leader in the field of thoracic surgery, rib fractures and chest wall surgery tumours, Dr Harish is a council member for the Chapter of Cardiothoracic Surgeons Singapore, the assistant treasurer for the South East Asian Thoracic Society and a member of European Society of Thoracic Surgeons.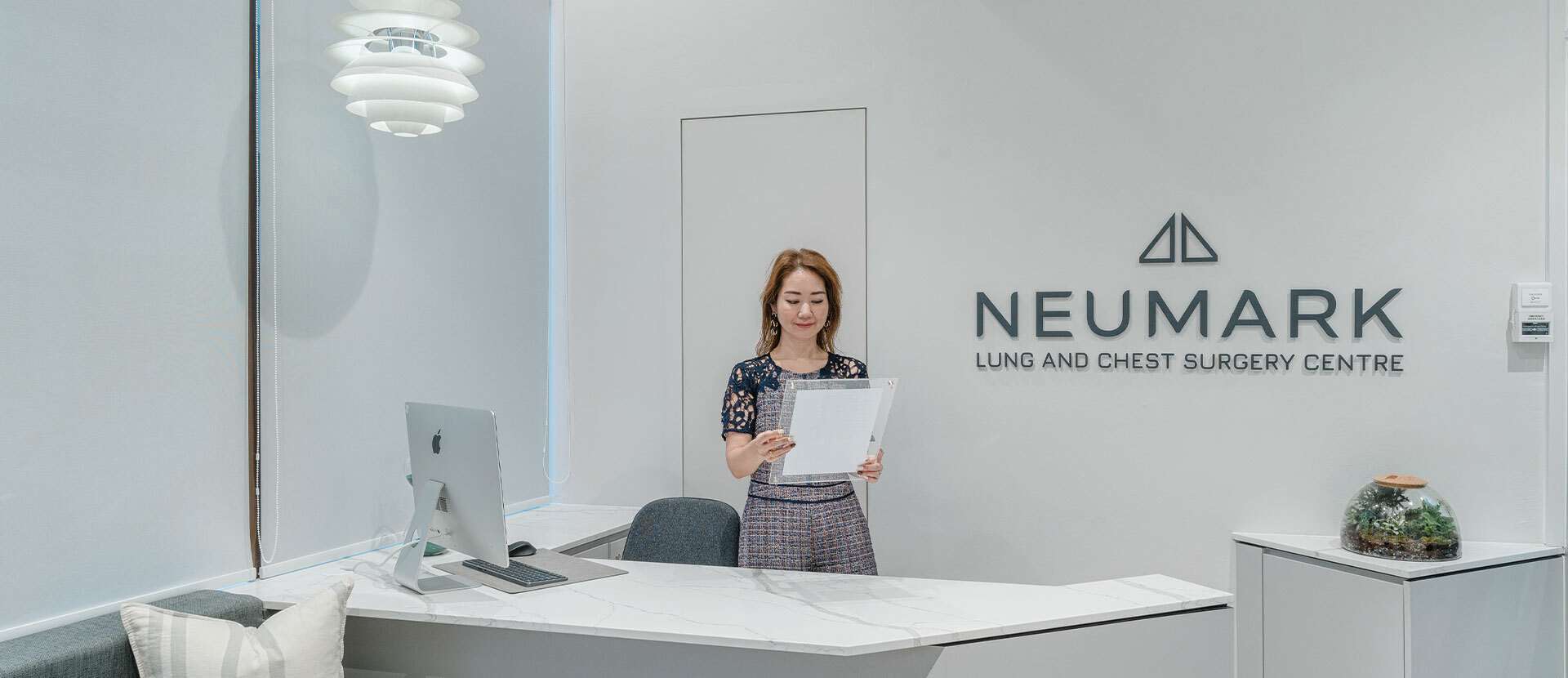 Neumark Lung & Chest Surgery Centre benefits from the expertise of a comprehensive multidisciplinary team led by Dr Harish Mithiran, a thoracic surgeon in Singapore and senior consultant at Gleneagles Hospital. We provide consultations and patient screening for lung disease and have access to leading treatment modalities to achieve the best possible outcomes for lung and chest diseases.
Our foremost priority is to treat your condition as effectively as possible, involving you in all decisions about your lung care. If you have questions or would like to schedule a consultation, please call +65 6908 2145 or Whatsapp +65 9726 2485.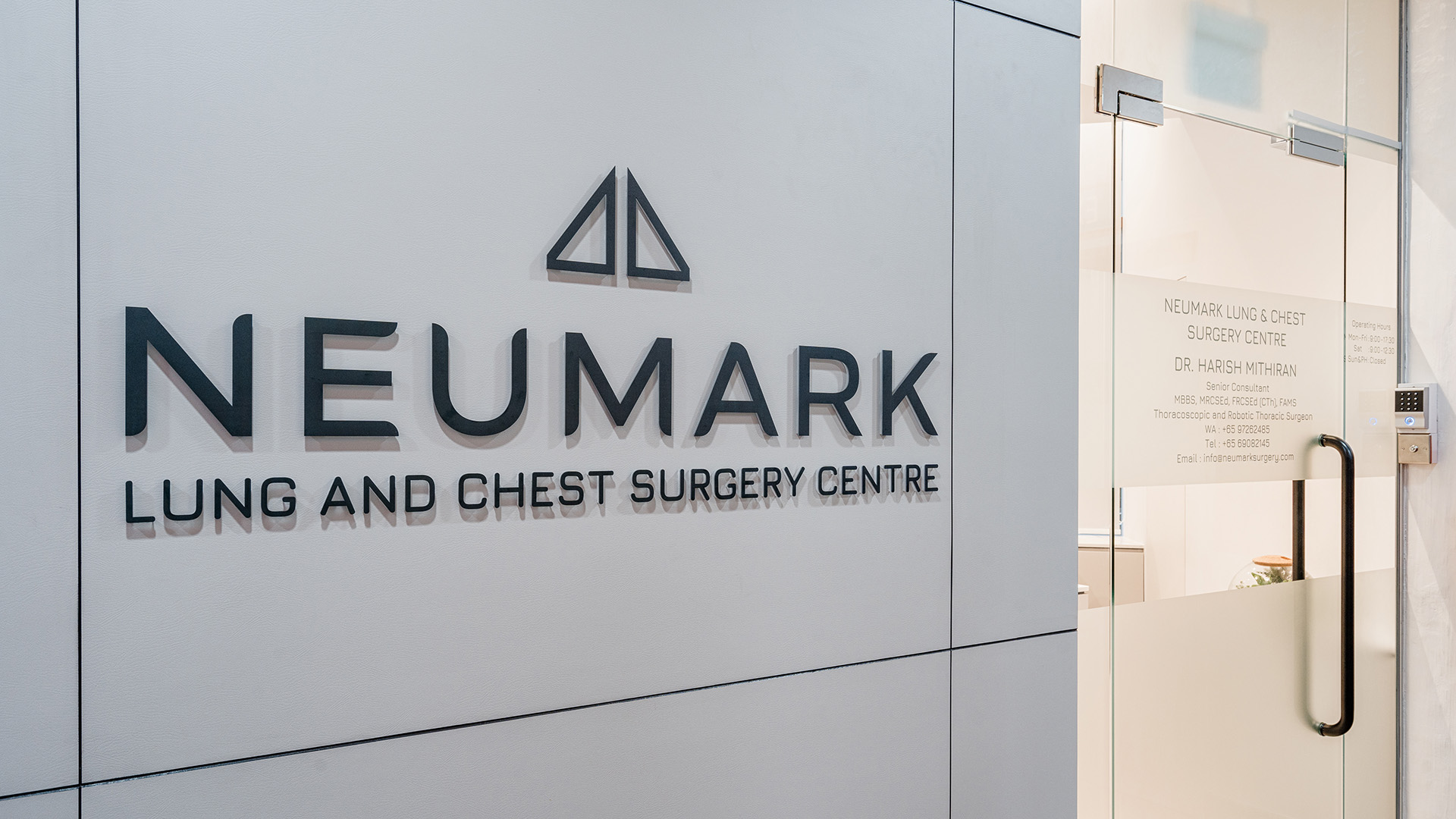 About our Private Surgical Centre
Neumark was founded by Dr Harish Mithiran in 2021 based on his visionary approach to healthcare and precision in surgical procedures.
An advocate of minimally invasive solutions, Dr Harish specialises in thoracic surgery, thoracic medicine, and preventative thoracic care.
With his skills and knowledge as an experienced thoracic surgeon in Singapore, Dr Harish applies the latest technology and surgical guidelines and screening in a patient-first approach that encompasses education and empathetic family management.
minimally-invasive chest & lung surgery
Neumark provides diagnosis and treatment for a complete range of acute and chronic lung diseases that affect adults and children. Our thoracic surgeon specialises in treating lung, mediastinum and chest wall conditions via uniportal video-assisted thoracic surgery (U-VATS) or robotic-assisted thoracic surgery (RATS).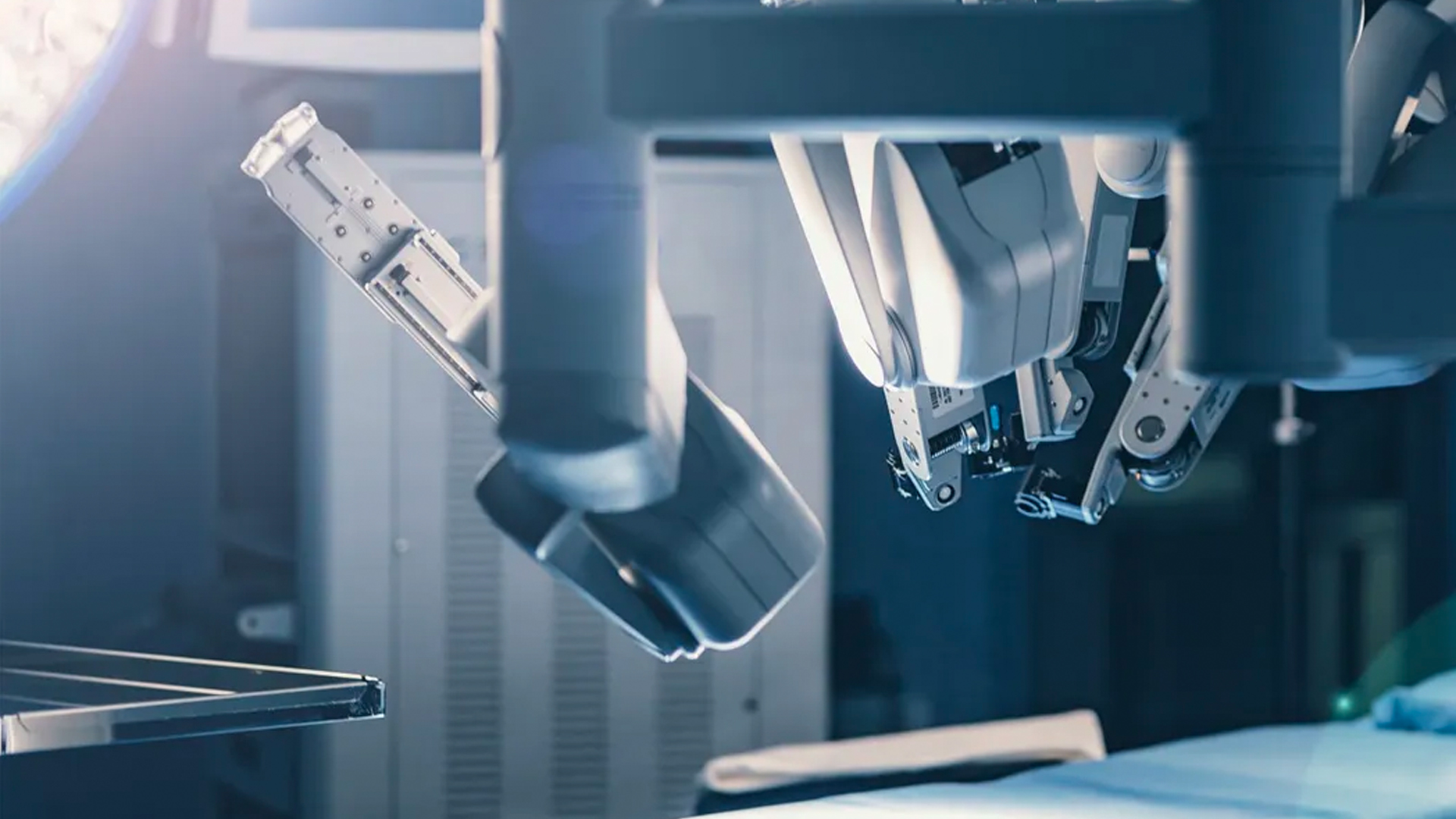 Robotic thoracic surgery is a minimally invasive technique that involves the use of small incisions and the Da Vinci robotic surgical instrument guided by a surgeon's hand to perform complex procedures with high precision. The technology provides surgeons with improved visualisation and reduces harm to the surrounding tissue. The procedure may be performed on an outpatient basis, reducing overall recovery time.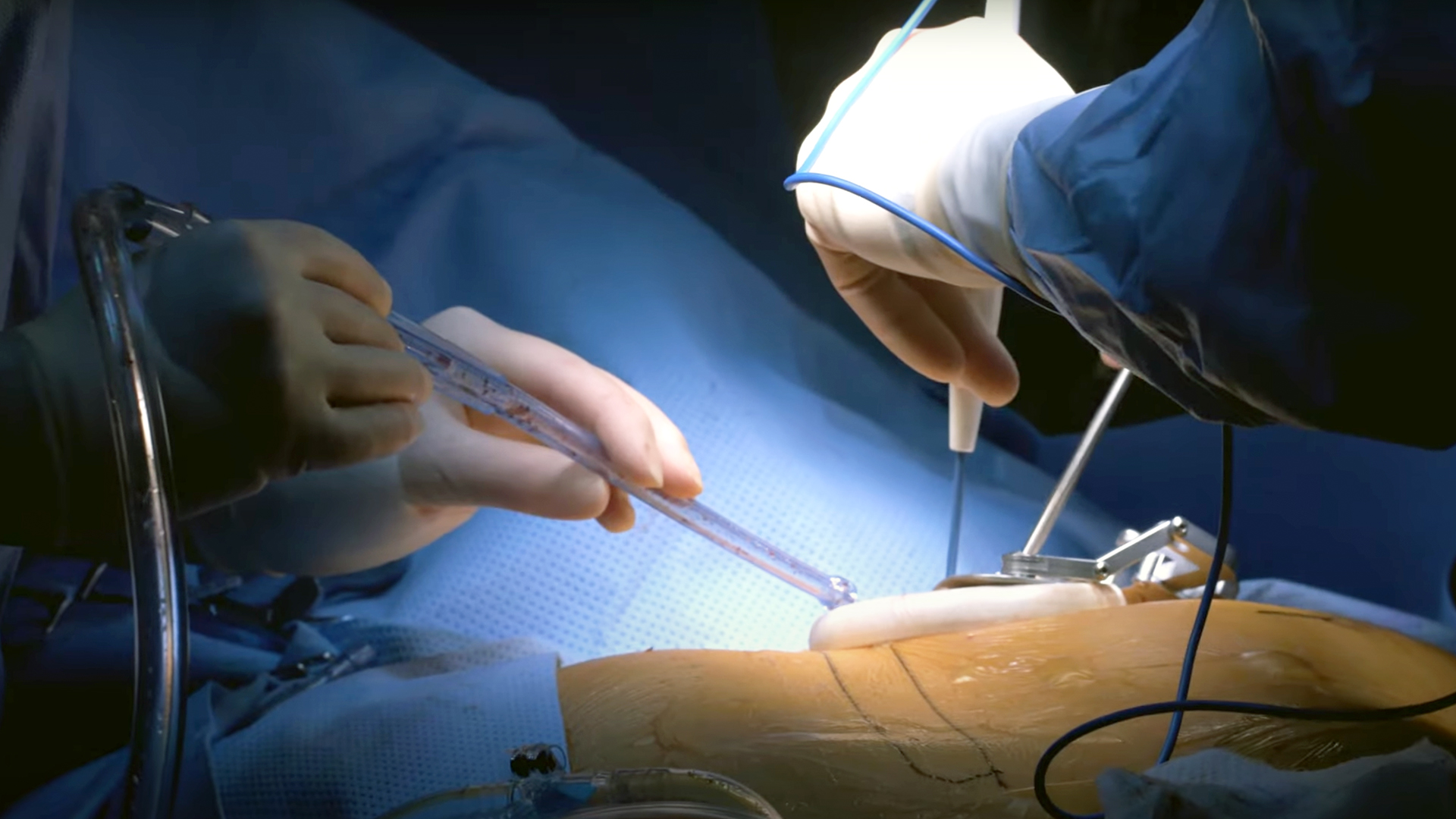 Uniportal video-assisted thoracic surgery represents a significant advancement in the field of thoracic surgery, offering patients a less invasive and more seamless surgical experience with reduced recovery and pain.